Blog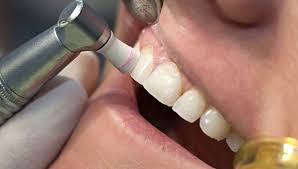 Our comprehensive tooth cleaning service is undertaken by our Australian university trained dental hygienists. The hygiene department works under the supervision of our dentists who will check your teeth as part of your tooth cleaning appointment.
If you live in Coburg, Brunswick or Essendon teeth cleaning services should be an exact and caring science.  Teeth cleaning which is also known as scaling and polishing is not just a quick 5 minute run around your mouth to polish off a bit of stain.  Unfortunately these "quick" cleans are offered in some clinics but have little benefit. Rather we believe that teeth cleaning involves the meticulous removal of stains, plaque and hardened plaque known as plaque or calculus.  This plaque and calculus accumulates around the teeth, particularly at the gum line and can easily get in to areas which are difficult to access with your toothbrush and floss. The hygienist uses special instruments to treat these difficult areas. The visit also includes the assessment of gum inflammation, gum recession and in some cases periodontal disease which can ultimately lead to tooth loss. It is an integral part of regular dental preventative care and maintenance.
After the teeth have been scaled, the hygienist will polish your teeth with a refreshing polishing paste and then apply a tooth decay preventing fluoride gel. In summary, your hygiene visit is a comprehensive maintenance visit that lasts approximately 45 minutes.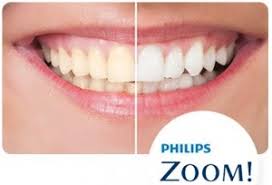 At the conclusion of your hygiene visit, you may also wish to consider teeth whitening by the hygienist using the Zoomâ tooth whitening system. This 2-hour treatment will whiten your teeth without affecting  the strength or health of your teeth or gums.  There is no effect on fillings, crown or veneers and the whiteness will last several years without needing to be "topped up" or retreated.
We usually recommend a visit with one of our dental hygienists every 6 months but for those people who develop a lot of calculus build-up, we may recommend more frequent visits to maintain gum health. Our hygienists can also recommend the correct, toothbrush, floss, mouth rinse and other oral hygiene aids to customize your dental home care.  Many of these products are available for sale at competitive prices, for your convenience.
Coburg, Brunswick and Essendon teeth cleaning patients can have appointments 7 days a week  (not public holidays), early in the morning and after hours with one of our dental hygienists.
So if you're looking for a Coburg, Brunswick or Essendon teeth cleaning service, Coburg Dental Group can offer you the affordable care that you want. Don't forget to ask about our payment plan including after pay and Zip Money.