Dr Matthew Siebel is an experienced general dentist in the field of orthodontics. Matthew had previously worked in a specialist orthodontic clinic for several years before undertaking extensive training by world renowned orthodontist Dr Derek Mahoney in Sydney. Matthew then joined Derek to become a teacher in the Sydney program. Matthew has trained our staff so that we can now offer a range of efficient and affordable fixed and removable orthodontic treatment options. If your teeth are crooked, crowded or simply just not as straight as you would like or you have misalignment because of relapse or you did not use your orthodontic retainers after a previous course of orthodontics, Dr  Siebel can help you achieve a beautiful smile in less time than you may imagine.
The aim of orthodontic treatment is not only togive you straight teeth and a beautiful smile, but to give you comfort to bite, healthier gums, easier access to remove plaque and improved function such biting and chewing.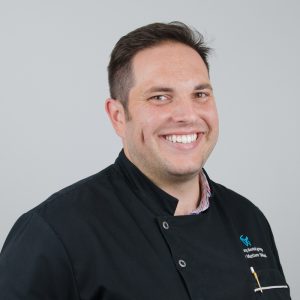 You can book a consultation with Dr Siebel to find out how orthodontics might be able to help you.  At that appointment Dr Siebel will advise you if you are suitable for treatment, and give you estimate of the cost and duration of treatment and what is likely to be involved in that treatment. You will also be advised of other treatment options if they are appropriate.  Then, if you agree, we will take photos, order special xrays and take some impressions or digital scans of your mouth to make models of your teeth, so that we can formulate a final treatment plan which will be presented and explained to you before the treatment commences.
Most people have lots of questions. Here are some of the more common questions and answers we hear about orthodontics at our Coburg dental clinic.
Please call our receptionist on (03) 9386 1805 for the current pricing for the initial consultation, impressions, photographs and x-ray analysis and measurements.