So you live in Coburg or Essendon   and you need a good local dentist to offer you affordable tooth cleaning. There's no need to go past Coburg Dental Group.
Dental hygiene is not just about cleaning teeth to give you a brighter smile, it plays a huge part of any dental health care routine. Dental hygienists are primarily concerned with treating gum disease and taking steps to help patients prevent further unnecessary dental treatment.
One key part of a dental hygienist's role in your dental care is making sure you know the most effective ways to keep your teeth plaque free. Plaque is a deposit of proteins from your saliva, bacteria and food debris that regularly forms on your teeth. The bacteria in plaque then creates chemicals or toxins that can lead to gum disease (gingivitis). That in turn can lead to shrinking gums, bleeding gums and even the loss of your teeth (periodontal disease).
Plaque can also calcify and solidify to become calculus (previously known as tartar), which is a substance that requires special hygiene equipment to remove. Dental hygienists are trained to use this equipment to eliminate calculus and clean your teeth above and below the gumline. This is a teeth cleaning treatment known as scaling and polishing. Both children and adults can benefit from teeth cleaning in Essendon, and a hygienist can also apply a fluoride gel or varnish that can help prevent tooth decay.
Our Coburg dental hygienists are also trained to provide advice on diet and related matters to prevent tooth decay in the future. This includes a customized plan on how you can care for your mouth using a variety of methods including toothbrush, fluoride or special toothpaste, dental floss or tape, mouthwashes, water cleaners and interdental brushes, so you can take care of your teeth and gums between visits.
Taking care of your teeth regularly to reduce the level of plaque  and diet modification including cutting down on sugary drinks and food, could have a massive impact on your dental and general health.
Beautiful, clean, brighter teeth are key to the way we look and feel about ourselves and how others perceive us.  We all try to look after our teeth: we brush, we floss, we use mouthwash regularly, but sometimes that isn't enough to remove the toughest plaque deposits and give a polished smile. We need professional help for teeth cleaning in Essendon .
Coburg Dental Group, which is based in Sydney Road Coburg, just north of Moreland Road, offers a modern approach to dentistry which takes away the irritations of traditional practices to make professional dental care truly comfortable and accessible for all the family.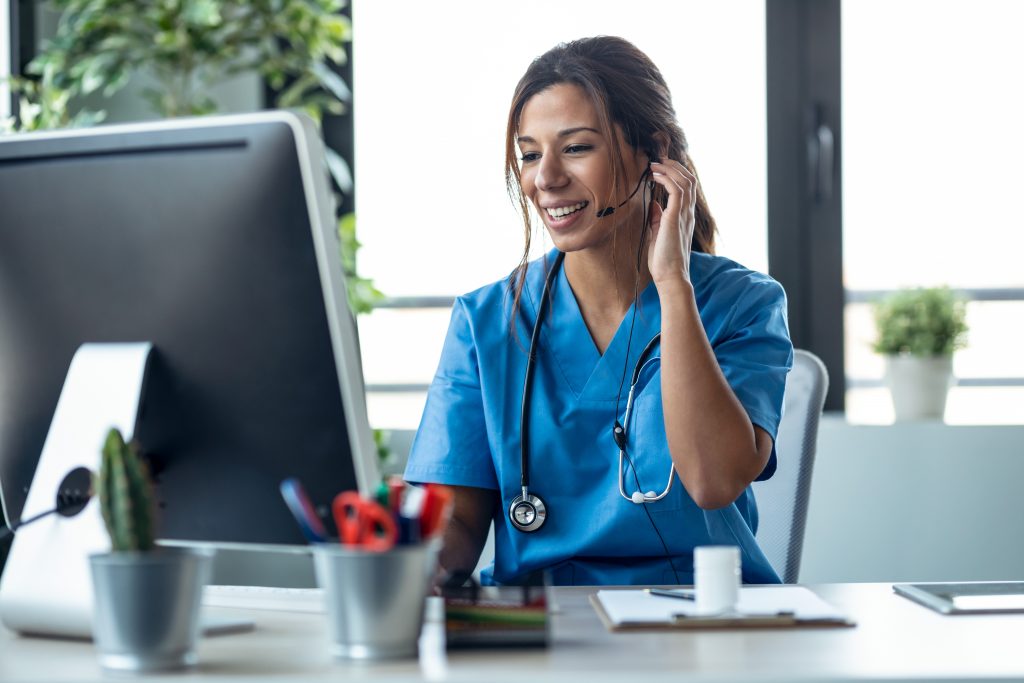 Book Your Appointment Today
For professional cleaning, polishing, hygiene or teeth whitening in Melbourne, book an appointment with one of our qualified dentists or hygienists at Coburg Dental Group. Call our Melbourne dental clinic on 03 9386 1805 or make an appointment online.
Any surgical or invasive procedure carries risks. Before proceeding, you should seek a second opinion from an appropriately qualified health practitioner.
Are you worried about stained teeth?
Staining of teeth is typically caused by foods and drinks combined with inefficient home hygiene. Smoking, coffee, tea, soy sauce and coloured soft drinks are the worst offenders.  Once the stains are well established they can only be removed in a professional manner by a dental hygienist.
Initially our friendly Coburg hygienists use an ultra sonic scaler with a special high frequency tip to remove the heavy deposits of calculus (Tartar). The tip vibrates at a high rate and the water spray flushes out bacteria and deposits of food, plaque and calculus from below the gum. As the tip glides over the tooth surface it is much more effective at removing hard build-up and calcium deposits than scaling with hand instruments alone. It smooths out bumps and divots in the surface to prevent further build-up. Finally our experienced Coburg hygienists will polish your teeth to a high gloss with a pumice or diamond polishing paste to restore your natural sparkle and whiteness after thorough teeth cleaning in Essendon.
Then we gently hand scale using specially designed instruments to remove any small pieces that have not been previously removed. Hand scaling allows the hygienist to carefully feel any small pieces of build-up missed during the ultrasonic treatments to ensure the whole job has been performed thoroughly.
This may be followed with an air flow machine, a fine jet of calcium carbonate powder which is smooth, soft & gentle to the tooth. This teeth cleaning in Essendon  allows for efficient and faster stain removal. On some occasions this is performed first or alone.
We know that no matter how carefully you brush your teeth, stains are a fact of modern life and return regularly. At times we need extra help to bring back our true smiles.
You may need to whiten your teeth, straighten your teeth or rebuild the smile completely. After an initial examination, we talk you through how our Coburg and Essendon  dentists can help improve your smile, general oral health and even breath freshness, including our range of teeth whitening services, before a thorough teeth clean and polish using our state-of-art cleaning systems.
All of our hygiene visits (clean & polish) include a full dental examination into one convenient time saving treatment. This examination which is performed by one of our dentists includes an oral cancer screening, examination of gum health, detection of tooth decay and pre-decay conditions, oral pathology, jaw joint dysfunction, and salivary gland function. X-rays are taken if required and are appropriate.
If further treatment is required you will also receive a fully explained and priced treatment plan.
Tooth cleaning and orthodontic treatment
Excellent oral hygiene is essential before you start your orthodontic treatment. All teeth must be free of plaque, stains and tooth decay. Optimal gum health is also essential. The orthodontist or dentist will not place the braces on the teeth if the oral hygiene is poor.
Our pre-orthodontic clean includes a careful and thorough teeth cleaning in Essendon  using a combination of hand scaling and ultrasonic cleaning and our hygienist will teach you how to maintain your teeth whilst you are wearing your braces. This all important pre-orthodontic clean will help keep your teeth and gums in excellent condition while wearing your braces.
Traditional braces trap food easily, which contributes to plaque formation and can lead to gum inflammation if it's neglected.
Coburg Dental Group's caring hygienists will restore or help you maintain your oral hygiene as they use a fine tipped ultrasonic scaler and hand instrumentation to clean away plaque, stain and hard deposits and advise you how to keep your braces and teeth clean between visits.
Once your braces are removed, our hygienists will remove any stains and deposits that have built up around brace fittings. This is best preformed straight after your braces are removed and before the retainers are placed.
Come to our Coburg office which is close to Essendon, Northcote, Thornbury, Fawkner and Campbellfield for a final teeth cleaning from our friendly hygienists to boost your oral hygiene and banish any trace of your braces and perfect your new smile.
Your Coburg Dental Group hygienist or dentist will talk you through all the options of how we can help improve your smile, oral and gum health, plus offer advice on breath freshness. And if you wish further information on our range of teeth whitening treatments or teeth straightening options, it can also be covered during this consultation. We can also show you how to floss and brush your teeth most effectively. Sometimes mouth rinses and other products are also recommended. We always provide a fully priced treatment plan before treatment is commenced.
If you are a smoker, or an ex-smoker looking to remove the stains that smoking leaves behind, our hygienists are the right people for you. This hygiene scaling and cleaning treatment is combined with a dental check-up to save time and money. As part of the dental check-up, you will receive a fully priced dental treatment plan if further treatment is recommended, and receive peace of mind that your teeth, gums, and mouth are all healthy. The complete treatment will take 60-120 minutes and includes all X-rays (if required).
Smoking yellows teeth and the tar in cigarettes can leave deep stains. Our hygienist visit uses ultrasonic cleaning, air polishing, and diamond or pumice polishing systems to eliminate stains and deeply clean your teeth. This appointment is the perfect choice for a smoker who wants to keep their teeth looking as healthy as possible.
Once your teeth have been cleaned and polished you may wish to make your teeth even whiter. If your teeth and gums are healthy and have few fillings, a professional whitening system may be right for you.  We have several options which we can explain to you at your initial consultation.
After your whitening consultation, your appointment will be booked for your first stage of the treatment. If you are suitable for one of our "at home" whitening systems the dentist or hygienist will take impressions or CAD-CAM scans to make your whitening trays. You will be asked to return a few days later to pick up your trays and be shown you how to fit your whitening trays over your teeth, and correctly fill the tray with the prescribed whitening gel.
Refill supplies of the gel are also available for purchase.
Alternatively, you may be suitable for our in-office whitening system. This 90-120 minute one-visit teeth cleaning in Essendon  offers immediate results. Many of our patients have achieved 6-9 shades lighter in one treatment. This can also be combined with a tray system to maintain the whiter colour for years.
Further information can be found at https://www.coburgdentalgroup.com.au/teeth-whitening/