Orthodontics Near Reservoir

Dr Matthew Siebel is an experienced general dentist in the field of orthodontics. Matthew had previously worked in a specialist orthodontic clinic for several years before undertaking extensive training by world renowned orthodontist Dr Derek Mahoney in Sydney. Matthew then joined Derek to become a teacher in the Sydney program. Matthew has trained our staff so that we can now offer a range of efficient and affordable fixed and removable orthodontic treatment options. If your teeth are crooked, crowded or simply just not as straight as you would like or you have misalignment because of relapse or you did not use your orthodontic retainers after a previous course of orthodontics, Dr  Siebel can help you achieve a beautiful smile in less time than you may imagine.
The aim of our orthodontic treatment in Reservoir is not only to give you straight teeth and a beautiful smile, but to give you comfort to bite, healthier gums, easier access to remove plaque and improved function such biting and chewing.
You can book a consultation with Dr Siebel to find out how orthodontics might be able to help you.  At that appointment Dr Siebel will advise you if you are suitable for treatment, and give you estimate of the cost and duration of treatment and what is likely to be involved in that treatment. You will also be advised of other treatment options if they are appropriate.  Then, if you agree, we will take photos, order special X-rays and take some impressions or digital scans of your mouth to make models of your teeth, so that we can formulate a final treatment plan which will be presented and explained to you before the treatment commences.
Most people have lots of questions. Here are some of the more common questions and answers we hear about orthodontics at our Coburg dental clinic.
What are the benefits of orthodontic treatment?
There are several good reasons to consider orthodontic treatment at our dental clinic in Reservoir 
(1) Your smile will look better with straight teeth and the right amount of tooth display when you smile.
(2) Your teeth will function better because the alignment of the back teeth will allow the best possible chewing function and the alignment of the front teeth and their overlap will maximize the biting ability.
(3) You can keep your teeth cleaner and healthier when your teeth are straight. Most people report that it is easier to keep a straight smile clean because flossing and brushing will be easier. Crooked or overlapped teeth can create areas which are difficult to reach for toothbrush bristles and floss, so you might be missing these areas and allow excess plaque to accumulate.  This can then lead to gingivitis (gum inflammation) and can make teeth more prone to developing tooth decay.
(4) People with speech sound pronunciation issues can find speech therapy is much more successful if the teeth are well aligned.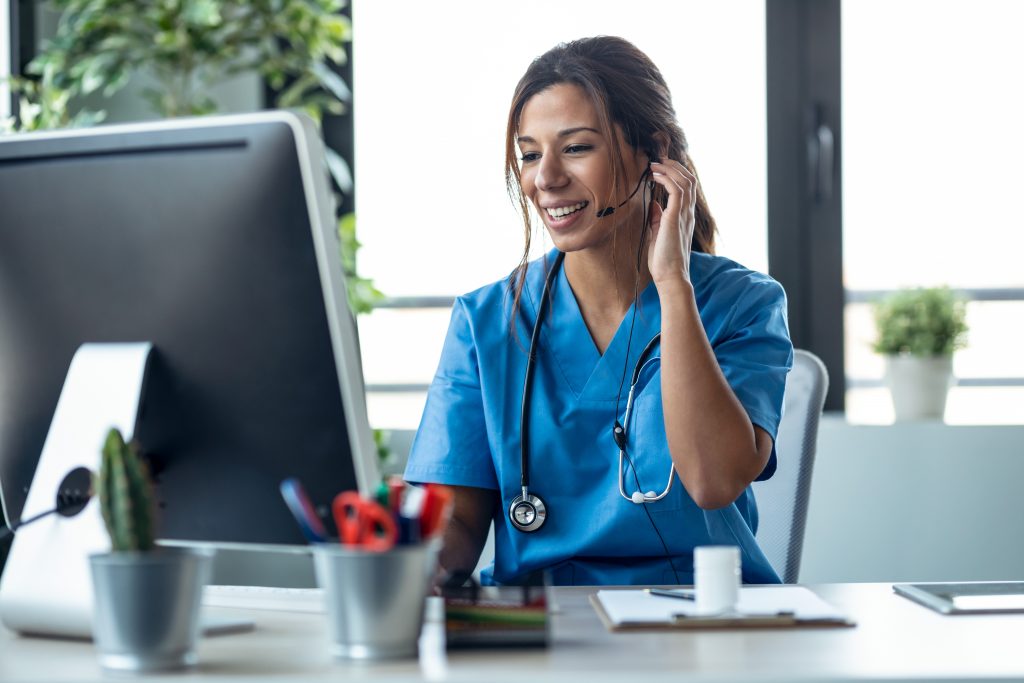 What are short-term braces?
If you are only concerned about the appearance of your smile, we can offer a compromise treatment known as short-term braces to correct misalignment of the front teeth that are visible when you smile. Basically, this treatment only straightens the front teeth and does not improve function, gum health or speech issues. Treatment usually takes an average of six months, although it can vary slightly from one individual to another.
Active braces are only placed on the front teeth, so that patients can experience reduced treatment times. As a result, treatment is also less costly overall.
Short-term braces at our Coburg Dental Group clinic are either tooth-coloured to be less noticeable or the traditional metal and use a specially designed memory wire to guide teeth into alignment. Because short-term braces focus mostly on aesthetics and slight relapse or retreatment cases, they are rarely a suitable approach for complex orthodontic cases and generally do not give an ideal outcome.
When can a child begin orthodontics?
It is most common to start investigating orthodontic treatment when children are 5 to 12 years of age. We can often predict the need for future orthodontic treatment in  Reservoir before the first teeth start to fall out and when the adult teeth start to grow through the gum.  On other occasions we will advise you to wait and see how future growth will influence the growth of the teeth and jaws.
We have children of all ages visit our oral health therapist or our hygiene department for regular check-ups so they are screened from an early age to monitor the development of their teeth and jaws. Early preventative treatment such as Myobrace therapy, can in some cases, reduce or eliminate the need for braces later in life.
Why is traditional orthodontics best?
In most cases, traditional orthodontics with metal or clear brackets and a steel wire is the best option to achieve the most comfortable and ideal results.  This is because the dentist has total control of all of the teeth so that all the teeth are aligned into the best possible position.
We would strongly recommend this technique when teeth are misshapen, when there is a discrepancy between tooth and jaw size, if there is an overbite or underbite or an open bite of the front teeth due to dummy or thumb sucking, if there is excessive crowding of the teeth, if there are gaps or spaces between the teeth or if the jaws are not correctly aligned.
What happens at the first and subsequent visits for braces?
The first visit with Dr Siebel is a consultation only and patients do not have the braces fitted at that visit. You have the opportunity to talk about your wishes for your smile. Dr Siebel will check your teeth, the way they bite together in function, will conduct an examination all around your mouth, your jaw joints and jaw structure and ask you lots of questions including obtaining your dental and medical history. Then he will talk to you about a proposed treatment plan and any options which may be available for you.
Following this, at either the same visit or another visit, he will order some special x-rays, take several photos, and either scan your teeth with our CAD-CAM Omnicam digital scanner or take some dental impressions to make models of your mouth.  These x-rays and models are used to make various measurements and analyse your bite, smile and tooth position so that an accurate plan can be made for your treatment.
You will then receive a customized plan, quote and payment plan for the proposed treatment before the commencement of the treatment.
Once you are ready for the braces, Dr Siebel will start by attaching specially designed small brackets to the surfaces of the teeth. This is not a painful procedure and no local anaesthetic is required.
A pre-programmed bendable wire will be attached to these brackets and regular adjustment visits to change or alter the wire will guide the movement of the teeth over 1-3 years.
Modern dental brackets come in both metal and ceramic, tooth-coloured options. Dr Siebel can discuss the advantages and disadvantages of each, so you can make an informed choice that suits you.
Traditional orthodontics at our Coburg dental clinic is a reliable choice for any orthodontic condition in Reservoir
There are situations where Dr Siebel will determine that your case is best treated by a specialist or a team of specialists and he will refer you to an orthodontist who is best suited to your needs. Highly complex cases which require jaw surgery would be an example of this type of situation.
Is there pain when I get my braces?
Having braces put on your teeth may be somewhat uncomfortable as the dentist washes and dries your teeth with cold air and water and polishes your teeth but there is generally no pain involved. Often our patients feel minor discomfort or minor pains in the first few days after having braces placed as they become adjusted to having their new braces or when the braces and/or wires are adjusted. Sometimes patients need to take one or two doses of a mild analgesic such as paracetamol.
Occasionally the wire or a brace may rub against your lip or cheek and an adjustment is then required.
How often will I have to come in for adjustments?
Because your treatment plan is customised for your needs and there are so many factors to be considered, you will be advised before the treatment starts as to how often you will need to come to have your braces adjusted and your progress monitored.
For all the orthodontic patients of our Coburg dental clinic, we recommend a schedule of visits to take place anywhere from every four weeks to every 10 weeks and because Dr Siebel is available every day except Thursday and Sunday we can be flexible with our schedule. We are also open 7 days a week for any emergencies which can be attended to by our other dentists.
Will I have to be careful with what I eat?
It is fine to eat most foods but it's a good idea to avoid foods that can get stuck in your braces and to avoid sticky or crunchy foods that can cause problems such as broken wires and damaged brackets. We also strongly recommend to limit the frequency of sugary food and drinks as it is still possible to get tooth decay around and under the brackets or wires of your braces. Whilst these issues can be easily repaired, it is an inconvenience and will extend the treatment time and leads to unnecessary expense.
How difficult is it to clean my teeth with braces?
It is very important to keep your teeth clean while you have braces because it is much more likely that plaque will accumulate and the bacteria in the plaque can cause gum inflammation and/or tooth decay.  However, with a regular routine using the right toothbrush, floss and mouth rinses, it is relatively simple to maintain healthy teeth and gums whilst you are having orthodontic treatment. One of dental hygienist will give you instruction on how to look after your teeth.
The following points will be discussed with you:-
Choose the right toothbrush and use it correctly. If you've been using a standard manual toothbrush before getting your braces, we usually recommend that you upgrade to an electric toothbrush.
Brush the outside of your teeth thoroughly including above, on and below the brackets and wire. Plaque build-up here will be the easiest to see.
Brush the inside of your teeth as well as you normally should.
Flossing to clean in between your teeth is just as important as brushing, even though it will be a bit more difficult with brackets and wires. If you can't use regular floss, we can recommend alterative products which may be suitable for you to make it a bit easier. Examples include floss handles, Piksters and Water Flossers.
Rinse with a recommended mouthwash to get rid of any remaining bacteria you might have missed with your brush and floss.
Change your toothbrush regularly to a fresh one about every three months.
Do I need regular check ups and hygiene appointments if I have braces?
Regular dental visits to one of our Coburg Dental Group hygienists for check-ups and cleans is very important while you are undergoing orthodontic treatment. Keeping teeth free of plaque build-up is often more difficult while you have metal or ceramic brackets and wires on your teeth, making your teeth more susceptible to decay or gum inflammation Our team can help ensure that your teeth stay healthy during treatment with check-ups and cleans.
We are open 7 days a week for this service.
How long will treatment take?
Dr Siebel will give you a fairly accurate estimate of how long your treatment will take at your treatment plan discussion visit before the braces are fitted. Treatment times vary and can depend on factors such as the age of the patient, how far teeth need to be moved, and the health of the gums.
Most of our patients experience treatment times of between six months for smaller cases and3 years for more complex cases. After treatment is complete, Dr Siebel will recommend that you wear either a removable retainer or have fixed wire retainers which are 'glued' permanently to the inside of your front teeth to avoid any relapse of your teeth.
Should I consider getting Invisalign clear braces instead of traditional orthodontics?
Invisalign is a brand of clear aligners which can sometimes be used instead of braces and can be a good option for some patients in some situations but not others. The aligners look like thin, clear mouthguards which are worn all day except when you eat.  New aligners are changed over approximately every 6 weeks. The more complex your orthodontic issues, the less likely that clear aligners would give a satisfactory outcome.
It's best to discuss your options with Dr Siebel to determine whether or not you can have Invisalign or similar treatments.
How can I find out more about orthodontics in Reservoir?
Call our rooms on (03) 9386 1805 to arrange an initial orthodontic evaluation with Dr Matthew Siebel.  He is available for consultation every day except Thursday and Sunday. At that consultation, he will discuss various treatment options which are appropriate for you and if you wish on either that day or another day, he will order special x-rays, and take various measurements and scans and/or impressions to plan your treatment. Once this is performed, Dr Siebel will discuss and quote you for the final treatment plan to obtain your informed and financial consent to treatment.
If you are deemed to be a suitable candidate for orthodontics our entire team will work together to help you achieve a beautiful smile and a functioning, healthy dentition.
What happens at the end of my treatment?
Once Dr Siebel and you agree that you are happy with the position of your teeth, the braces are removed very easily with a special instrument.  It is a little uncomfortable but not painful and no local anaesthetic is required.
Then Dr Siebel or one of our hygienists will clean and polish your teeth, before impressions or moulds are taken of your teeth to make retainers or plates which are worn every day to ensure that your teeth stay in the same position and that there is no relapse of the bite or the appearance.  The retainers are usually issued on the same day or the next day.
How much does orthodontics cost in Reservoir?
Dr Siebel will give you an exact cost of treatment once he has worked out your treatment plan. You will find our prices are very competitive and significantly more affordable than specialist orthodontists.
We also have payment plans which may suit your budget.  Please ask our receptionists about these options.
We use the very best of materials and equipment and together with Dr Siebel's years of experience, you can be assured of achieving your goals. Please call our receptionist on (03) 9386 1805 for the current pricing for the initial consultation, impressions, photographs and x-ray analysis and measurements.